Hello, friends!
A month ago, the lovely Kayla from KDREWTHEBOOKWORM tagged me in this fresh *wink wink* tag. Me being the ever consistent blogger sure did take my sweet (hehe get it? sweet? ok, I'll stop now) time to do this, but better late than never, right? Well, I hope so at least. Make sure you check out Kayla's own take on the tag and her awesome blog as well!
Now, without any further ado, let's get on with the book tag:
---
1. Post the rules before starting and link back to this post as a reference for other bloggers.
2. Part A: Answer each of the fruit questions (each fruit corresponds to a book!) & add pictures plus why you thought that particular book deserves that particular fruit if possible.
3. Part B: Choose your favorite fruit (even if it is one of the fruits in part A). Come up with a question that we didn't ask and answer it.
4. Part C: Create your own smoothie from the fruits in Part A (imagine a Lemon-Tomato-Apple smoothie ~ yuck), and find a book that would correlate to your smoothie!
5. Nominate as many and anyone that you think are deserving of this award but it would be nice if you nominated a minimum of 5!
6. Notify your nominees of the nomination.
7. The most important rules? Have fun and of course, keep it fresh!
---

STRAWBERRY – the sweetest book you've read (e.g. sweet in terms of the characters or if the story takes place in a sweet world… etc.): Of course it's going to be Jenny Han's brilliant To All The Boys I've Loved Before trilogy! From Lara Jean's cookies to Peter K.'s perfection to the Song sister's love for each other and all else in between, these books will surely take you on a sugar high like never before.
COCONUTS – a book that you would bring on vacation with you to a tropical destination? (or if you're just relaxing at the beach): Undoubtedly Sarah Ockler's The Summer of Chasing Mermaids. I started this two months ago, but decided to put it down and save it for when I go on vacation this year. It's honestly the perfect beach read.
PINEAPPLE – a book that you didn't think you would like by judging its cover/summary/the first few pages but started to grow on you: There was quite a lot of hype around this book in the beginning, or at least there was wherever I looked. Usually, and this is not something to be proud of, I get turned away from anything that is too hyped up. But I gave Geekerella a try and ended up absolutely loving it!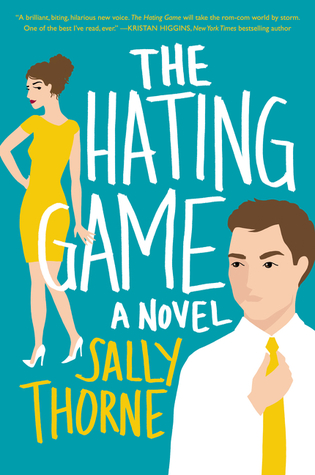 ORANGE  – the juiciest book you've read? (e.g. A book with tons of action, romance… etc.): Not going to lie, I struggled a bit with this question. In the end, I decided to go with The Hating Game by Sally Thorne since there's quite a lot of juicy sexual tension to go round.
WATERMELON – a watery book (e.g. there wasn't tons of substance to the book/the details were just too watery…etc. don't get us wrong though, we love watermelons!): Stealing Snow by Danielle Paige unfortunately makes the cut. It was a really anticipated read before its release. Upon reading I found it to be a quite shallow book with not a lot foundation, nor substance.
DRAGONFRUIT – the most unique book you've read? (e.g. Unique in writing style, characters, plot… etc.): There were a lot of contenders for this title, but I feel like my other choices have gotten their fair share of hype. Iron Cast, however, has not. It sports such a unique premise, it's something that I personally hadn't encountered in YA lit before and ended up falling in love.
LEMONS – a book that made you feel sour. (e.g. The emotions were just sour, you just felt sour reading the book, or the book includes sour characters… etc.): Forest of Ruin is the final installment of the Age of Legends trilogy. I absolutely LOVED the first two books, but this one just felt… sour. It was an underwhelming finale and not at all what the character deserved.
TOMATO –  a wonderful book that you think should be more widely known? Or a fantastic author whom you think deserves more recognition? (Since some may not know that tomatoes are actually fruits!): The Blazing Star by Imani Josey, hands down. Not only does it have the most gorgeous cover, but the story is enrapturing and beautifully written. Y'all need to stop sleeping on it!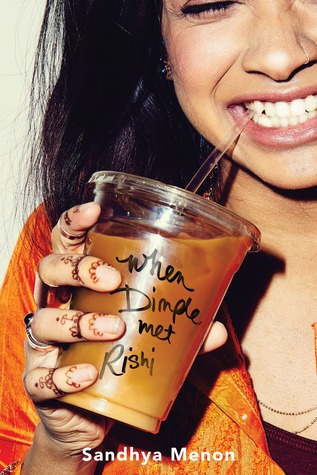 APPLE – a really stereotypical book of a certain genre just like apples which are typical fruits. In the end was that book good or not? (e.g. A very typical contemporary/fantasy book… etc.): I'm going with Sandhya Menon's When Dimple Met Rishi. It's your (almost) typical boy-meets-girl story, but it puts its own unique twists on the well-known tropes and creates the perfect romantic comedy!
BLUEBERRIES – a book that made you feel blue. (Any sad, depressing books that you've read?): I feel like this is going to be such a cliche answer, but I'm going to have to go with The Book Thief by Markus Zusak. I still remember sitting on the edge of my bed, four years ago, reading the ending through my tear-filled vision and then crying for 40 minutes more after closing the book.
GRAPEFRUIT – a bitter book (e.g. a book that was blue but MORE… do you have any bitter resentments towards characters from a book? Any sour turned bitter emotions? Any uber-hateful villains?): I have a resentment towards this whole book as a whole. Not only is the writing below average, but the narrative is incredibly harmful and sends all the wrong messages. (Not to mention stomping on my homeland's culture.)
LIMES –  a funny book that you've read because limes add flavour and so does humour with every book: Sofia Khan Is Not Obliged by Ayisha Malik! It isn't a funny book – meaning that you don't read it solely for the giggles, but the main character Sofia's voice is incredibly humorous and entertaining that you can't help but laugh out loud at her remarks and one-liners.
---

CHERRY – a companion book or novella that, like a cherry, comes paired with a standalone/series: Not going to lie, this was just so I can squeeze in a Winner's Trilogy mention in here. (Nor am I sorry!) Bridge of Snow, despite its short length, offers us a glimpse into the peaceful life in Herran before the central conflict in The Winner's Curse began, as well as some further insight into the character of one of our leads.
---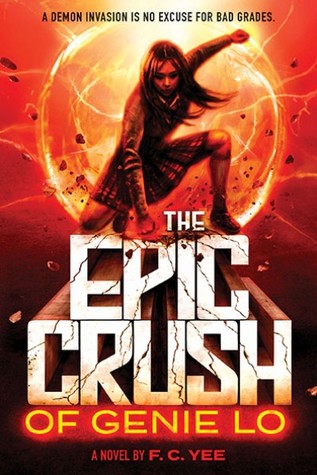 ORANGE + TOMATO + LIME = a juicy book with lots of humourous flavour that more people should get into like yesterday: THE EPIC CRUSH OF GENIE LO!! Y'all, this book is phenomenal. It's not out yet, but everyone already needs to have it in their hands. Trust me, you really, really need it. I will have a review up for it soon, but until then – mark your calendars for AUGUST 8TH, 2017!
---
Leanne @ The Never Ending Story
+ anyone who sees this and thinks it'll be fun to do
(Feel free to ignore this if you don't feel like doing this tag! 😊)
---
This tag was incredibly entertaining to to and I hope you guys find my answers just as entertaining.
Thank you again, Kayla, for tagging me! 💖